With wide operating pressure ranges, optimal levels of abrasion resistance, long-lasting durability and high-performance transfer capabilities, the hoses and hose fittings provide the ultimate fluid conveyance solutions for a variety of equipment and applications around the world.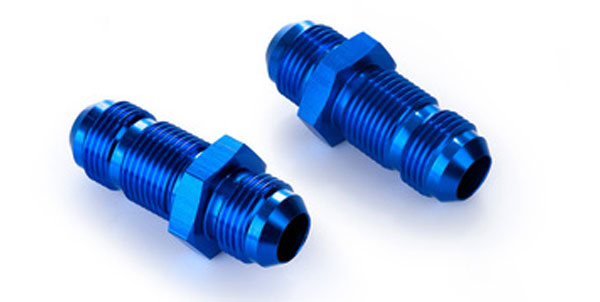 Standard hose fitting Bulkhead series:
Straight Bulkhead AN;
45 degree Bulkhead AN;
90 degree Bulkhead AN;
Bulkhead AN TEE on the run;
Bulkhead AN TEE on the site.
We supply more bulkhead fittings than anyone on the net. It can become confusing, so take your time to review every page we have. Bulkhead fittings are identified by the size of the pipe it connects to, not the hole size. The hole size will be specified in the description for each bulkhead fitting. When we describe the bulkhead fitting, the first designation is the flange side and the second is the back side. The flange side has a female pipe thread and the back side would have a slip socket for pipe to be glued into. Again, size always represents the pipe size that fits the bulk head, not the hole size. If you don't find the size bulkhead fitting you want in one category, look in some of the others. All bulkhead fittings come with at least one gasket and one nut unless stated otherwise in the description. Extra nuts and gaskets are available at the link near the bottom of this list.
VMT is a hardware component manufacturers, can be processed brass, aluminum, stainless steel parts, the user first, efficiency second. If you are looking for hose fitting Bulkhead series, contact us.