The PTFE hose ends 120 degree are reusable and made from high quality lightweight aluminium, precision CNC machined and finished with a high quality anodised finish in traditional Blue/Red colour, or NEW high Gloss Piano Black for the more discrete look or classic motor.

The PTFE hose ends come with an olive sleeve fitting that slips into the Teflon lined braided hose and these can be used in high pressure applications like power steering lines. These are also great for fuel lines. In modern applications, the corrosiveness of Ethanol has forced a lot of people to rethink the use of rubber hose.

The PTFE hose ends are easier to install than cutter-style fittings and more user-friendly. With their compression-style design, they can be reused without damaging the fitting, and the nipple pilot prevents damage to the inner tube.
The PTFE hose ends mechanically clamp onto the Teflon hose core to provide the maximum seal possible and separately clamp the stainless steel outerbraid to achieve the strongest possible hose retention.
Aluminium retention pins allow 360 degrees of adjustment after installation.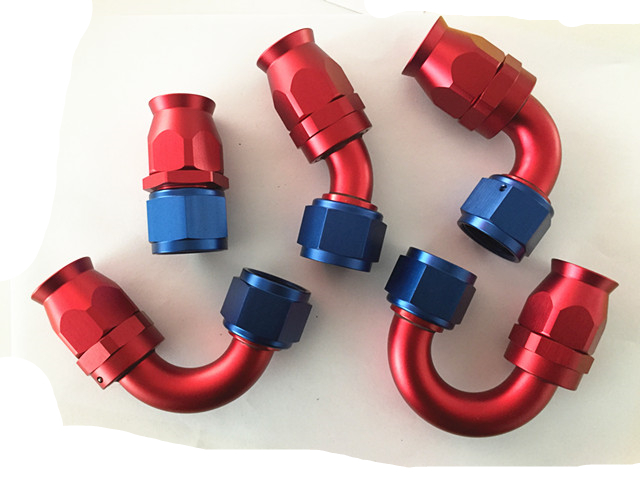 To know more clearly about the product, please contact our customer service!