Aluminum is one of the most popular material choices in various CNC machining projects. This is mainly due to its physical properties. Fundamentally, aluminum is a strong material, which makes it perfect for manufacturing durable CNC machined parts. In addition, the material contains an oxidized outer layer to make it resistant to elemental corrosion. Both of these properties have led to the widespread use of aluminum CNC machined parts. In particular, the automotive, aerospace, healthcare, and electronics industries seem to be more inclined to use aluminum as their material of choice for general consumers.
In addition to its performance, aluminum also provides many advantages for CNC machining by simplifying and improving the process. Aluminum provides excellent machinability, a factor that is not usually found in other metals with similar properties. In addition, aluminum is relatively soft and is effectively easy to cut, chip, shape, and penetrate through tools. Compared with other commonly used metals such as steel, aluminum can be processed three times faster.
As aluminum is easier to be processed by CNC, for engineers, aluminum is their preferred choice for CNC-machined parts. In any case, the point to consider here is that mechanics are not the only ones who benefit from this. Both the companies that provide these CNC machined parts and the end users who use these parts have gained significant benefits from aluminum CNC machined parts.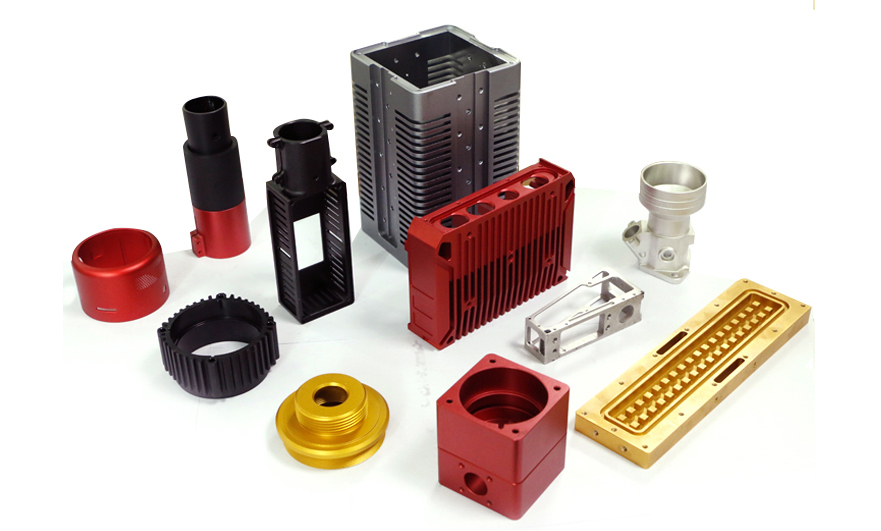 Aluminum is easy to chip and shape, and it is fast and accurate when cutting with CNC machining tools. Short CNC machining time can also reduce the cost of the entire CNC machining process, because there are fewer requirements for workers (from mechanical workers) and operating time (from machines). Another benefit is the small deformation, because the tool makes it through the metal sheet. It allows higher accuracy and consistency of the process due to tighter tolerances in the material (approximately ±0.025 mm).
Corrosion resistance
Aluminum has different levels of corrosion resistance, which refers to the ability to resist oxidation and chemical damage. The most commonly used aluminum CNC machining grade is corrosion resistance. 6061 is such a grade, which provides incredible corrosion resistance. The other alloys at the bottom of the intensity spectrum do the same. On the contrary, due to the presence of alloy copper, the corrosion resistance of strong aluminum alloys is poor.
Strength to weight ratio
Aluminum has a variety of physical properties such as high strength and light weight, making it an ideal material for important mechanical parts and three-dimensional parts. In particular, these two materials make them good materials for the manufacture of key CNC machined parts in the aerospace and automotive industries. Two examples of the use of aluminum processing in these industries are aircraft parts and automotive axles.
Nevertheless, it must be pointed out that each grade of aluminum cannot be used for the same purpose. This is because each grade has its strength to weight ratio, which creates a difference in application. General purpose grades include 6061, while 7075 is a higher strength grade suitable for pressure-based applications such as aerospace and Ship parts.
In my country, the places where CNC machining is relatively strong are located in the Yangtze River Delta and the Pearl River Delta. These two places are the engines of China's economy. We are looking for these two places. Then you will find many cheap and high-quality CNC machined parts. Suppliers, such as Shenzhen, Foshan and Dongguan in the Pearl River Delta. Changzhou and Wuxi in the Yangtze River Delta. These places are economically strong cities, and because of this, there are many high-quality CNC machining companies that have many owners, and there must be companies that meet your needs.