Our Experience in Numbers

Our CNC Milling Services
If you have custom CNC milling part project with a complex structure and want to obtain samples in the shortest time, VMT has the ability to realize your ideas. We have a large number of customized CNC milling parts partners, 300 CNC milling machines, 3D inspection equipment etc. Passed SGS on-site inspection, ISO9001:2015 certification, IATF16949. VMT can use more than 40 kinds of metal materials to process parts , test the surface finish of products and perform different surface treatments. Come and contact us for free samples and design analysis solutions and quotes.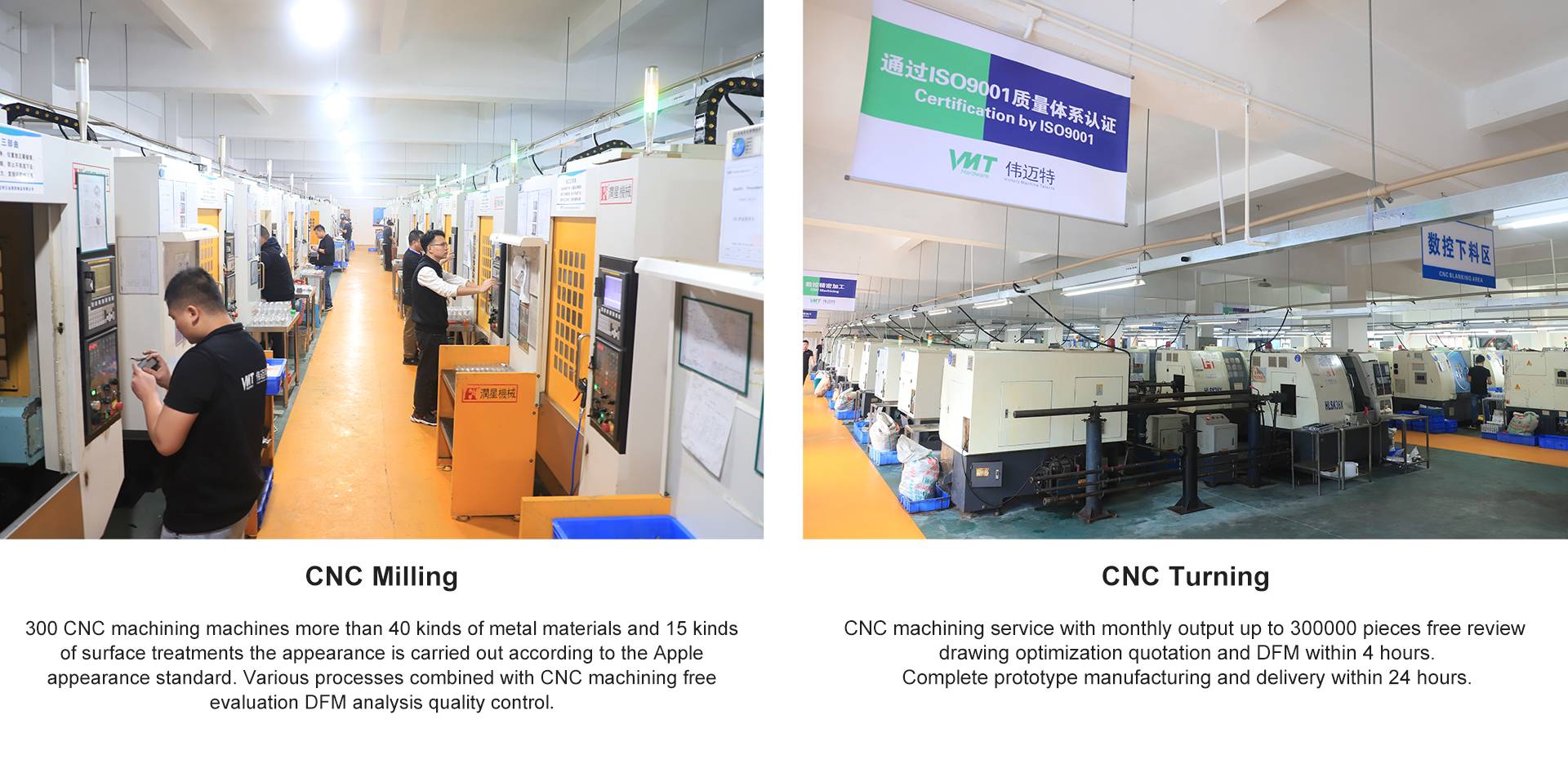 6 Project Engineers with 20 Years Experience
Quotation - 2 hours quotation, 4 hours manufacturing feasibility program service and advice.

Engineering and Design

- If your project is at an early stage, free assistance to customers to optimize

product

structure and design 2D drawings.

Custom Designs-Production of any complex precision CNC machined parts according to customer

drawings and sample designs.

Efficiency - 1. All equipment is fully equipped in the factory, and the delivery can basically be completed quickly.
2. The dismantling process is adopted in all, and the combination of various numerical control processing

methods improves the processing efficiency.

Sample Delivery

—Delivery samples in one week, record sample problem points, make mass production

smooth, and

provide

temporary countermeasures within 2 hours for customer parts abnormality.

Quality Assurance - Every job goes through a rigorous quality testing process. Inspections include 3D CMM

measuring instrument, height gauge, salt spray tester, etc. VMT offers special packaging customization to

ensure your parts arrive safely.

Quality Service

——Every production run is well documented and transparently shared with the clients.

How does precision CNC milling VMT guarantee surface milling accuracy requirements in production?
During the production process, we will implement the stricter standards than ISO Tolerances DIN ISO 2768-1 for the unrequired parts, and the CNC milling standard tolerances of our machines.
| Nominal linear range tolerance (mm) | Linear dimensions DIN ISO 2768-F | Our metal parts | Our plastic parts |
| --- | --- | --- | --- |
| 0.5 up to 3 | ±.0.05 | ±.0.02 | ±0.05 |
| over 3 up to 6 | ±.0.05 | ±.0.03 | ±0.05 |
| over 6 up to 30 | ±0.1 | ±0.05 | ±0.1 |
| over 30 up to 120 | ±0.15 | ±0.05 | ±0.15 |
| over 120 up to 400 | ±0.2 | ±0.1 | ±0.2 |
| Nominal angle range tolerance (mm) | Linear dimensions DIN ISO 2768-F | Our metal parts | Our plastic parts |
| ≦10 | ±1° | ±1° | ±1° |
| 10~50 | ±0°30′ | ±0°30′ | ±0°30′ |
| 50~120 | ±0°20 | ±0°20 | ±0°20 |
| 120~400 | ±0°10 | ±0°10 | ±0°10 |
12 Quality Inspection Control
Do you often delay delivery due to substandard CNC parts? For this problem, VMT strictly control the quality from the initial engineering review DFM,

pre-production, IQC, first article, in-process to final inspection to ensure the quality. Refined production standards, to provide you with precision up to 98% pass rate CNC milling parts.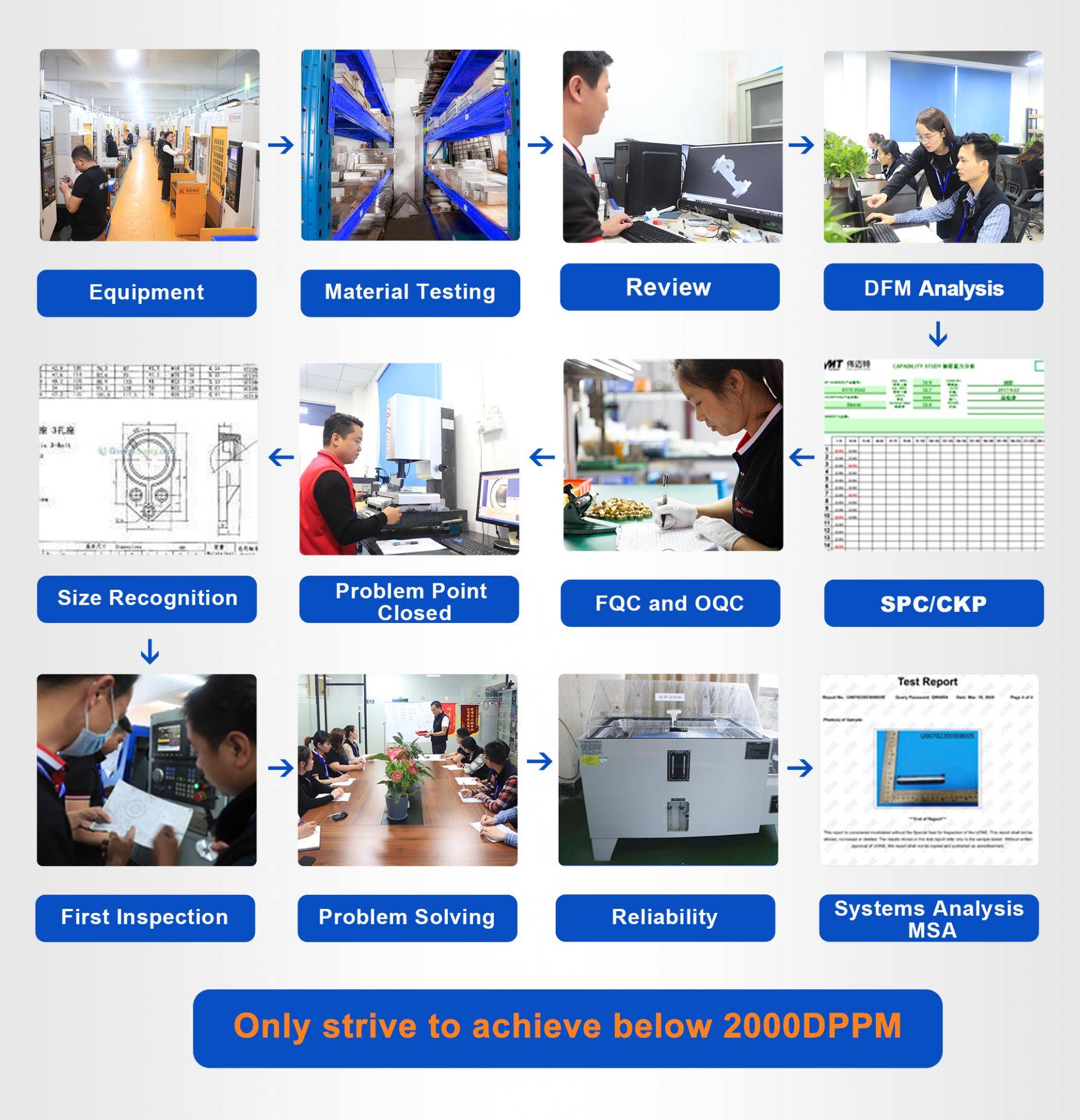 Custom CNC Milling Part Materials
Can CNC milling a variety of materials. If you don't know how to choose a suitable material, you can communicate with our engineer. He will recommend suitable processing materials for you according to your manufacturing needs and the performance of CNC milling parts. We have prepared 40 kinds of material inventory to ensure that customers' prototypes and small batch precision milling parts production are completed within 24 hours. Some of our materials are approved by IMDS. Material reports are available.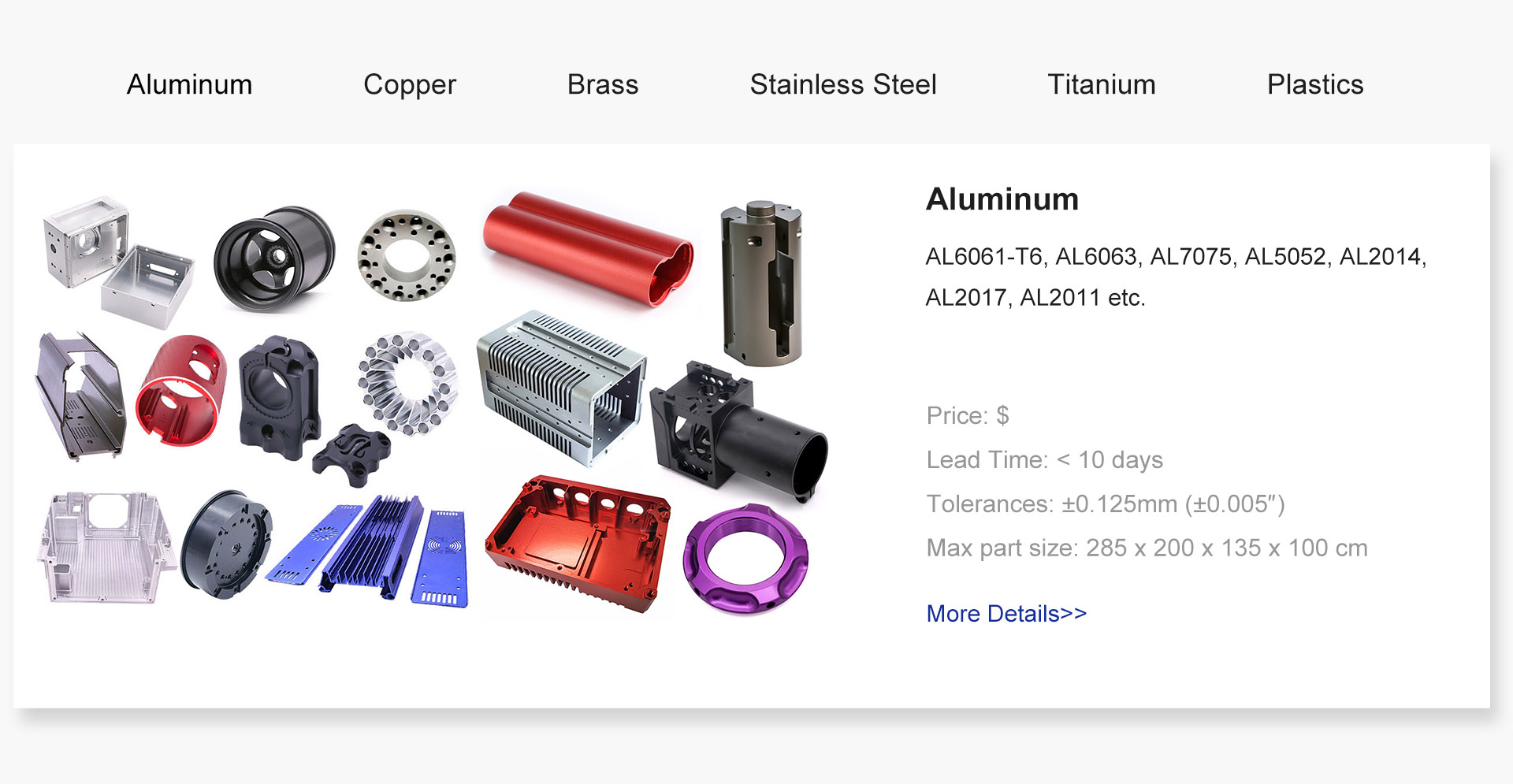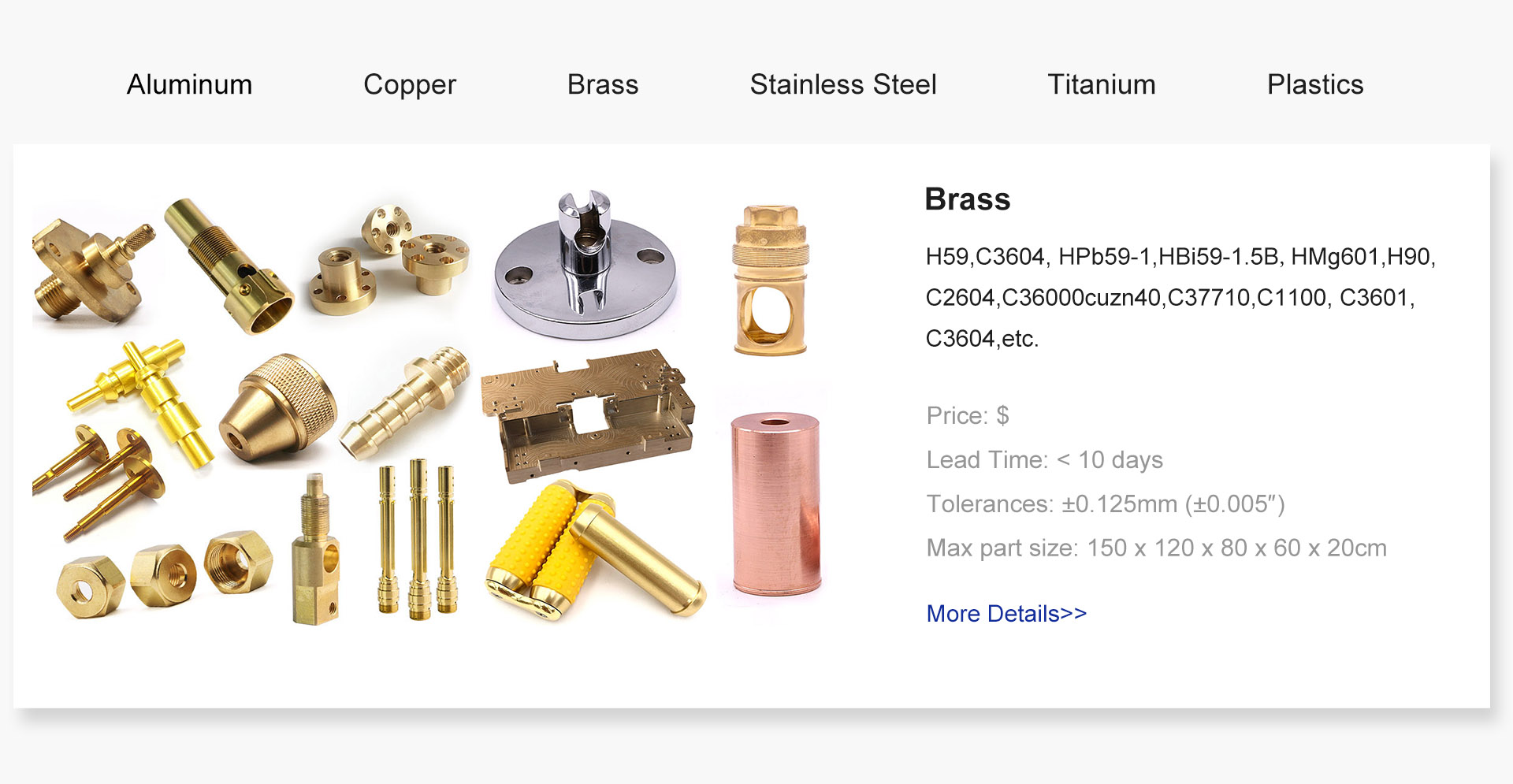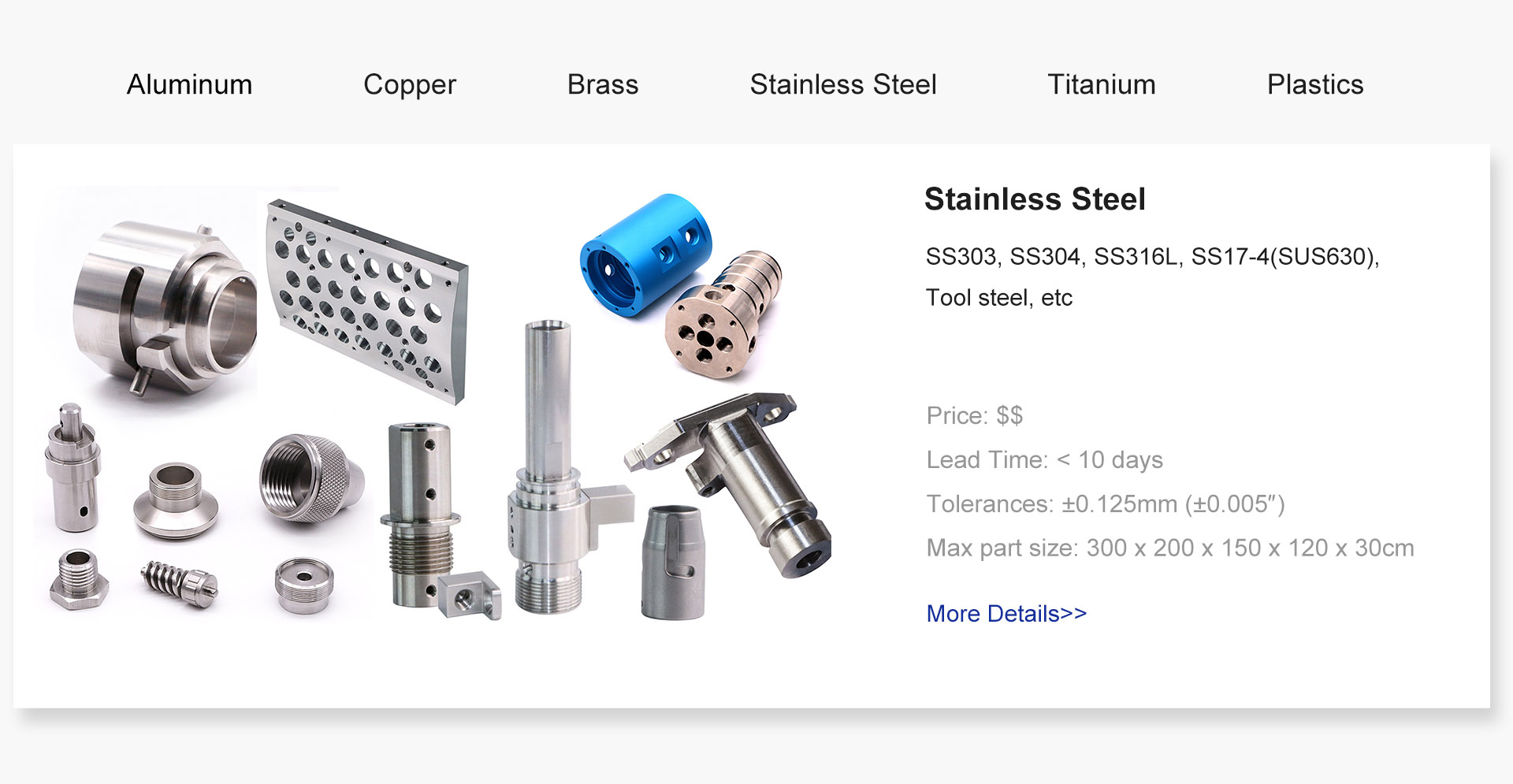 Custom CNC Milling Parts Surface Treatment
During the CNC milling process, it is inevitable to leave visible tool marks, and we will use surface treatment to improve the function and appearance of CNC parts. VMT has more than 15 kinds of surface treatment, 13 years of oxidation factory partners, 10 years of surface treatment experience experts, responsible for guaranteeing surface treatment problems. The following surface treatments are commonly used: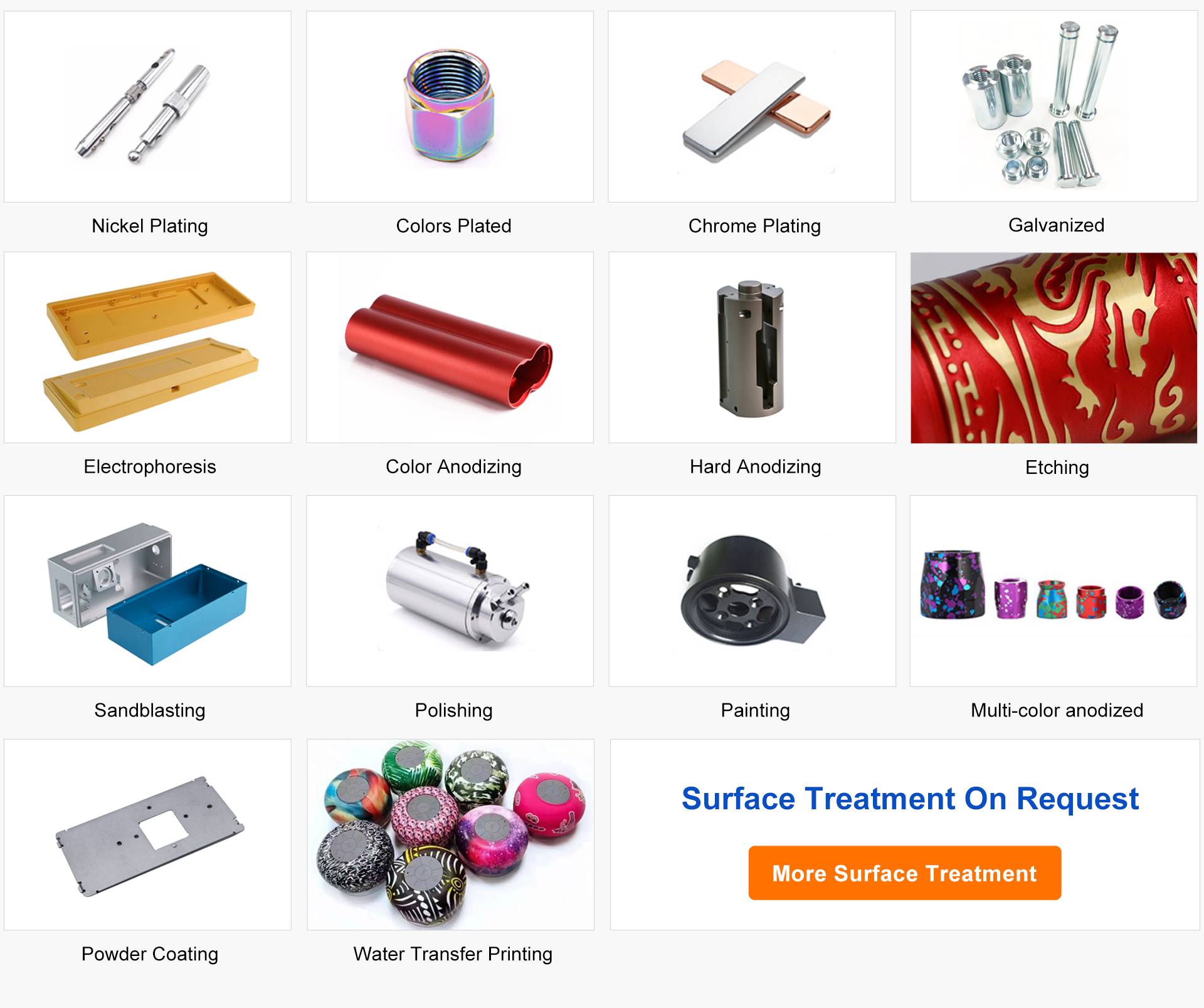 Start Custom CNC Milling Parts Production
Our concept is to make the best custom CNC milling parts from the beginning!


Samples of Custom CNC Milling Parts
Show various material CNC milling samples, we have our own sample library, all from our customers. Rest assured, if your CNC milling parts cannot be displayed, you can sign a non-disclosure agreement.


Why Choose Our Custom CNC Milling Service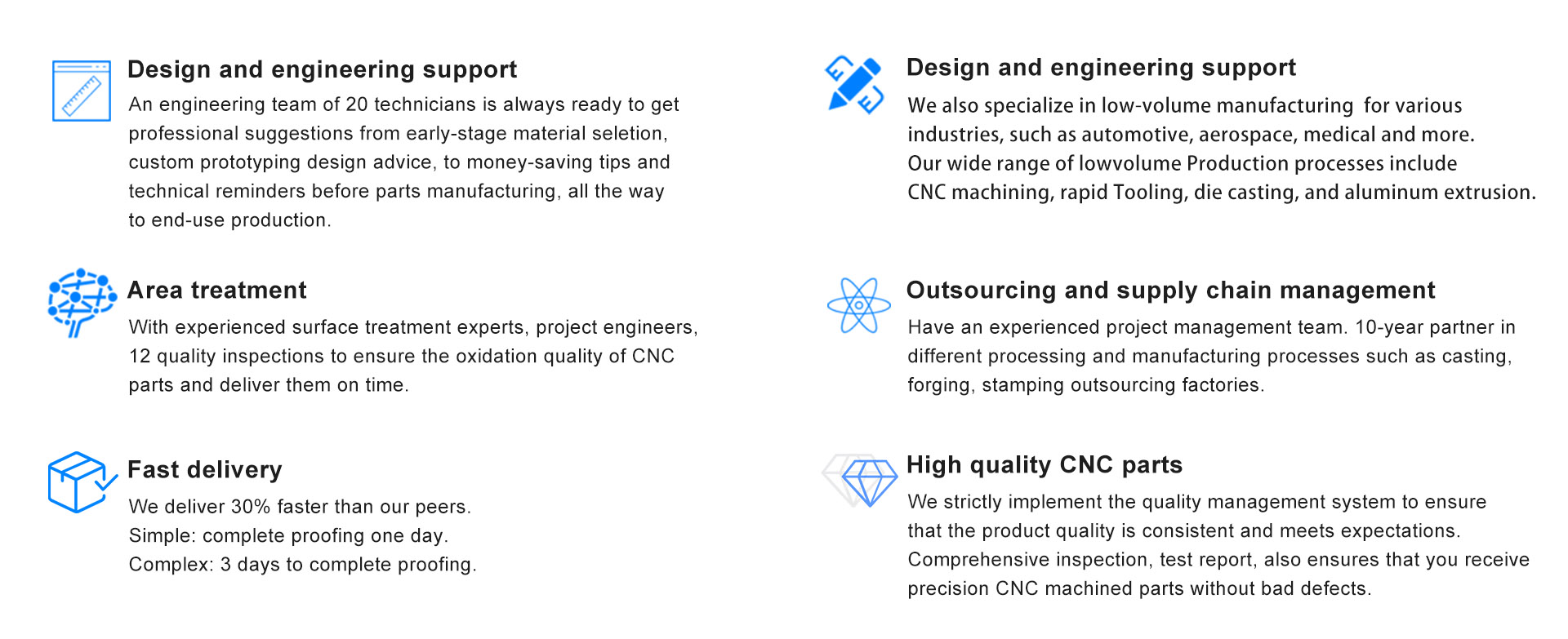 See What Our Customers Say
Customer evaluation is the goal we pursue, see what our customers say to us.
Industrial Application of Custom CNC Milling Parts
Customized CNC manufacturing is applicable to various industries. Our business has grown to now cover 62 countries worldwide. We have done products in the electronics industry, industrial industry, automotive industry, and medical industry. If you need custom CNC milling parts service, we have rich manufacturing experience and can turn your ideas into products.
Customer Reviews
Bluetooth headset charger housing customer

★★★★★

The manufacturer is strongly recommended. In the past few years of cooperation we have ordered several machined products from aluminum and stainless steel. These products are manufactured in compliance with tolerance requirements and require product finish. Now I have ordered another one. The service is excellent and any questions can be answered and resolved in time.

2021-04-06

AN Automotive Oil Cooling Joint Customer

★★★★★

The dimensions are all customized according to my drawings no tolerance issues and the parts are delivered on time. I am very satisfied with it.

2021-05-13

Flashlight shell machining customers

★★★★★

I pay much attention to the surface treatment aspect of this product. I was a little worried about the cooperation at the beginning. I am very satisfied with the product now and hope to cooperate for a long time.

2021-04-06

Swivel Fuel Oil Gas Line

★★★★★

Swivel Fuel Oil Gas Line PTFE Hose End Fitting Blue&Red AN8-Straight

2022-09-22