As an engineer, you have made many 2D engineering drawings. Maybe you still want to know: "Why should I make 2D drawings? Why can't I use 3D drawings directly?" Here are 5 reasons why there are 3D drawings but 2D drawings are still needed.
1. There is no universal adoption of model-based definitions
Model-based definition can generate a complete digital definition of the product in the 3D model. The annotated 3D model is easier to understand and can reduce the probability of error. In this case, one end is the engineer who designs the part and defines the tolerances of the model itself. At the other end are manufacturers of CNC machined parts, accepting designs and processing parts. However, in order for manufacturers of CNC machined parts to take advantage of this model-based design, they need suitable software to access the 3D model and its annotations, but not all manufacturers of CNC machined parts have the right software installed, so 2D drawings can be supplemented Comment information. Although you may not like to create engineering drawings, CNC machined parts manufacturers still need them!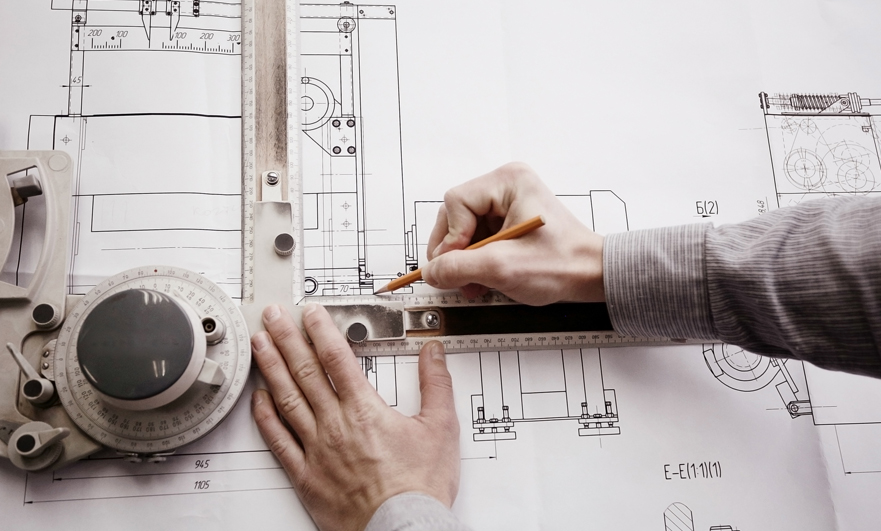 2. The printed 2D drawings are easy to carry and easy to share.
Operators and store managers will not walk around with a computer staring at the CAD model. 3D drawings need to be viewed on a computer, which is not convenient to carry around; 2D drawings can be printed out for discussion and determination of key tolerances. It is much simpler to look at the printed drawings on hand than to build a model on a computer.
3. It is easier to take notes on 2D drawings
When you are looking at the drawing, a new idea suddenly arises. You can record it on paper with a pen, the most intuitive way to capture the idea. Imagine you are discussing ideas with another engineer, and suddenly you have an idea. Are you looking for a computer drawing CAD to realize your idea? In moments of inspiration, 2D drawing is a great way to exchange new ideas and take notes.
4.2D drawing information labeling is more concise
2D drawings are the best way to convey certain aspects of CNC machining design. For example, identifying threaded holes and thread size and depth. Completion information is another important reminder. It also includes key dimensions and tolerances, especially those that interface with another CNC machined part in the assembly. Two-dimensional engineering drawings provide an easy reference to tolerances and critical dimensions that need to be met. They also communicated how the various components fit together to form a component, and provided important checkpoints. Your drawing is an important reference document for quality control.
5. The text is sometimes better than the model
Sometimes text is necessary. 2D drawings with dimensions, GD&T, title bars and notes describe the requirements of CNC machining parts or assemblies. Everything you need to know is on the drawings. 2D engineering drawings have been developed to contain all the information needed for CNC machining of parts to help you turn your product from an idea into a reality.
In conclusion
This article explains the importance of 2D engineering drawings. CAD is still an integral part of the design process. Creating 2D drawings can be tedious. But their usefulness means that 2D drawings can increase the efficiency of the production process! Save the time of CNC machining and make it easy to communicate with your CNC machined parts manufacturer.